Building a new home is a great challenge with great rewards…
"We take the idea of building a home for a family very seriously. Not just because it's our
business, but because it's a family's home. They are likely going to live there for many years,
establish roots in the community and create the lifestyle they are hoping for. That's a heavy
responsibility but we take it on because we care about people and we're confident in what we do."
'
– Tom Carlisle
Tom & Sheri Carlisle of Sherco Construction Featured in Real Estate Agent Magazine
Check out the amazing feature in Real Estate Agent Magazine featuring Sherco's Tom and Sheri Carlisle.
See how they focus on building fine homes and lasting relationships and how Sherco has become a premier builder in Minnesota over the past 10 years.
The emphasis on a people first mentality and using beautiful design with the highest quality materials, really makes Sherco a stand out in the industry. Couple all of that with a unique custom approach that seems almost unheard of in today's market and Sherco is really making the home building process easy and enjoyable for their customers. Click the Image to the left to view the article in it's entirety or click here.

Sherco Construction is a REGGIE AWARD WINNING home builder. Awarded by the Builder's Association of the Twin Cities. A prestigious award given to only a select few builders each year.
Visit One of Our Model Homes
Sherco currently has a variety of model homes for you to visit. Inspect the quality of the work, see the neighborhoods, see the beautiful designs and experience the layout of the homes.
Any one of our plans can be customized to your family's needs and desires or you can even own one of our current, stunning models right now.
This is your chance to dream a little, to visualize life in a new home that you created with the help of Sherco Construction. Contact Us to get a list of our current model homes for you to visit!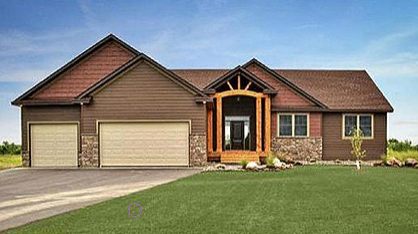 This page has a limited selection of the 100s of customizable home plans that Sherco has to offer. Feel free to browse or call for more options.