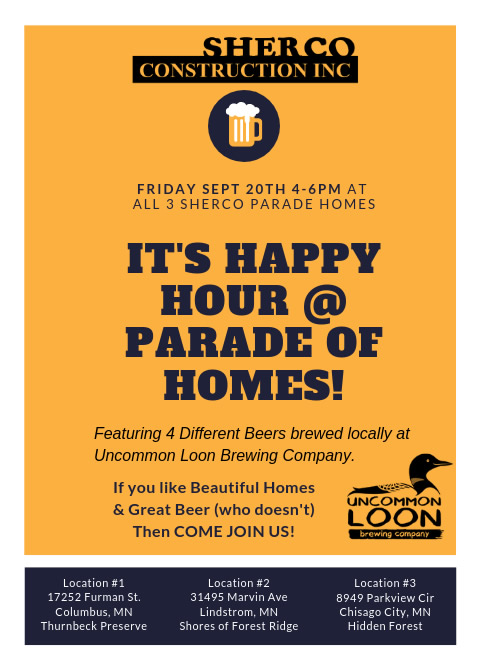 Happy Hour Parade of Homes Event from Sherco Construction, the Carlisle Advantage Team of RE/MAX Synergy and special partner… Uncommon Loon Brewing Company from Chisago City.
Come have a great time. Tour all three Sherco models and sample the great craft beers of Uncommon Loon Brewing Company.
Friday September 20th from 4-6 PM. Pick a starting point at one of the models and visit all three during the event times. Of course… Please drink responsibly.